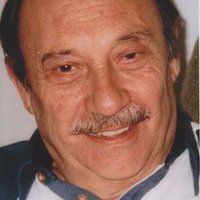 Vincent Ventura
Vincent Ventura of Chester, NY, a broker for Blue Anchor for 37 years, died suddenly on Sunday, January 19, 2014. He was 85.
The son of the late Pasquale & Maria Belluscio Ventura, he was born December 16, 1928 in New York, NY.
He was a US Army veteran and a former NY State Trooper.
A loving husband, devoted father and proud papa who cherished the time spent with his family and watching his grandchildren grow up. He will be greatly missed.
Survivors include his wife Patricia Baily Ventura; 3 sons; Vincent Ventura & wife Doreen; Matthew Ventura & wife Joellyn; and John Ventura; daughter, Desiree Higgins & husband Paynter. 9 grandchildren, Andrew, Vincent, Sophia, Brittney, Christopher, Nicole and Corey Ventura; Hunter & Vivian Higgins; Niece, Elizabeth Carbone & her son Scott.
He was predeceased by his sister, Angelina Carbone.
Visitation will be held on Wednesday, January 22nd from 2-4 & 6-9pm at T.S. Purta Funeral Home, 22 Glenmere Avenue, Florida, NY 10921.
Funeral Mass will be held 10AM Thursday, January 23rd at St. Joseph Church, 20 Glenmere Avenue, Florida, NY 10921.
Entombment will be in Gate of Heaven Cemetery, Hawthorne, NY.
Memorial contributions may be made to St. Joseph Church Restoration Fund, 14 Glenmere Avenue, Florida, NY 10921.