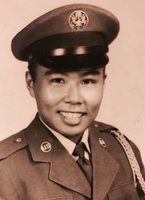 Ken I. Morton
Ken I. Morton entered into rest on Sunday, March 18, 2018. He was 77.
The son of the late Jack & Mildred Morton, he was born on August 12, 1940. He was raised in Brooklyn, attending a vocation high school for science and engineering. He loved knowing how things worked. He furthered these skills during his military service: Navy, Air Force and Army National Guard. He retired from the Manhattan Transit Authority in 1995 where he worked as a Road Car Inspector and eventual supervisor for over twenty years.
In 1969, he met his wife at RCA where he worked as a mechanical engineer. Married in the following year to Josephine Morton (Pep), his family life began. They bore three children: Ken, Tammy and JoAnn.
Ken was a creative and kind soul. He was passionate through his young life with photography. He was an excellent draftsman. His artistic talents were always found in his cooking, baking and gardening. He also had a love for science and science fiction which usually colored his humor; his jokes were intergalactic. He made friends wherever he went and had a generous spirit.
Survivors include his wife, Josephine; son, Ken Fernando (Shannon Kowalski); daughter, Tammy (Adam Fernandez); daughter, JoAnn (Richard Cox); grandsons, Jacob Morton, Dylan James, and Misha; sister, Pearl Mullen; brother, Walter Morton.
Memorial visitation will be held on Saturday, March 24th from 2-4PM at T.S. Purta Funeral Home, 22 Glenmere Avenue, Florida, NY 10921.