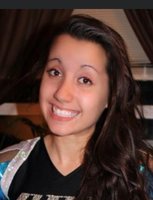 Danielle Marie Lopez
Danielle Marie Lopez of Warwick, NY, died suddenly on Tuesday, November 19, 2019. She was 24.
The daughter of Herman Lopez & Robin Snyder Lopez, she was born on November 6, 1995 in Manhattan, NY.
She is survived by her loving parents, Herman & Robin Lopez; maternal grandmother, Adrienne Snyder; paternal grandmother, Rose Guzman; 2 stepbrothers, Christopher & Peter Lopez; boyfriend, Daniel Crandall,several aunts, uncles and cousins.
Graveside services will be held 3 PM on Friday, November 22nd at St. Joseph Cemetery, Florida, NY.
The family is requested donations may be made to their Go Fund Me Page