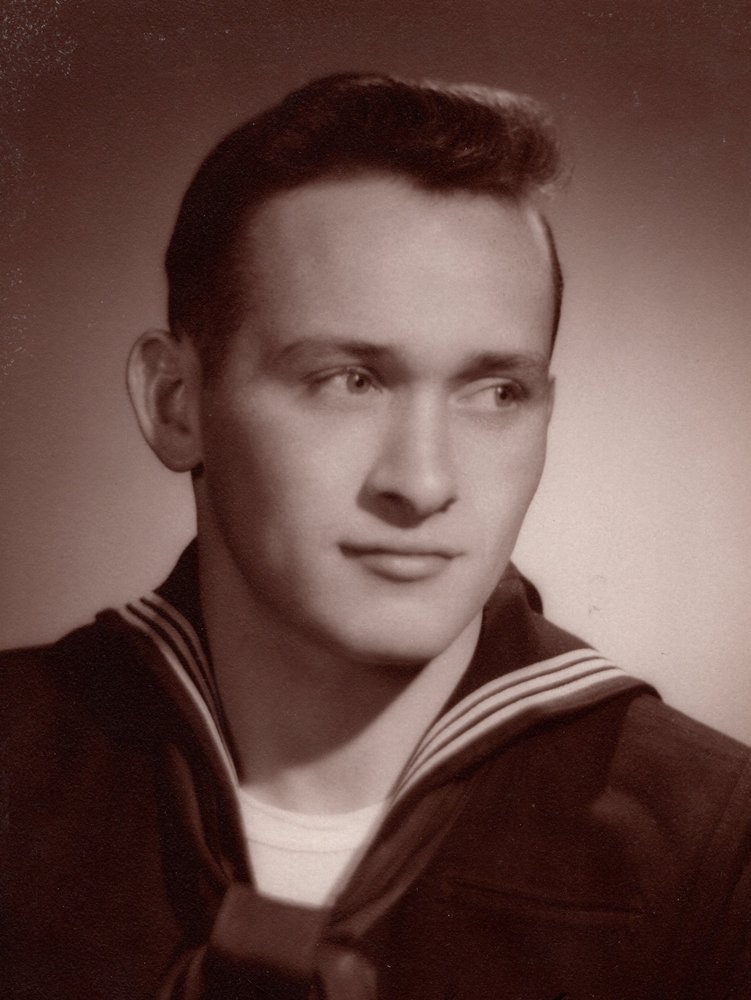 Obituary of Lester Taylor Lain
Lester Taylor Lain of Westtown, NY entered into rest on Sunday, November 10, 2019 at home. He was 89.
The son of the late Milton Arthur Lain Jr. and Sara Taylor Lain, he was born on January 22, 1930 in Middletown, NY.
Lester grew up on the historic 1785 Kezialain Stone House Farm in Westtown where he and his eight brothers worked as dairy farmers. He started his education in the old Gardnerville school house which was a two mile walk from the farm. After graduating from the Gardnerville school house in eighth grade, Lester took the "Toonerville Trolley" to get from Westtown to Middletown in order to attend the Middletown High School. After graduating high school Lester served in the US Navy during the Korean War, and later attended Farmingdale Agricultural and Technical College where he met his first wife Lee. Soon after getting married, Lester and Lee bought a dairy farm on County Route 1 in Westtown not far from where Lester grew up. They raised their seven children on the farm. Lester sold the dairy business in 1965 and he went into the auto parts business. He owned three NAPA Auto Parts stores in Sussex NJ, Franklin NJ and Pine Island NY while still living on his farm in Westtown. Lester always took great pride in maintaining a beautiful yard; he was still mowing his lawn and weeding his flower borders at 88 years old.
Lester was a life-long member of the Westtown Presbyterian Church (Westtown EPC), where he served as elder, trustee and deacon. He was a member of the Minisink Valley Kiwanis Club, the Johnson Fire Department, the Town of Minisink Zoning Board of Appeals, and the Orange County Planning Board. Lester was an active member of the American Legion, and a member of the Masonic Lodge of Free & Accepted Masons #365, Goshen, NY. Lester was a member of the Board of Education for the Minisink Valley Central School District, where he served as president for many years. Lester volunteered for the Jewish Family Service of Orange County as part of the Friendly Visitor program. Lester was a member of the Orange County Land Trust, an organization that was close to his heart. Through the efforts of this group, Lester helped to protect thousands of acres of land in Orange County through the negotiation of conservation agreements with private land owners, property donations, and the acquisition of private property.
He is survived by six children, daughter Sally Roe and husband Tom of Canton, PA, son Lewis Lain and wife Jean of Westtown, daughter Carol Bulaga and husband Raymond of Richmond, VT, son James Lain and wife Mary of Westtown, son Jakob Lain and husband Kim of Santa Fe, NM, and daughter Ellen Lain of Florida, NY; 11 grandchildren, Thomas (Brooke) Roe, Eric (Gabriella) Kenney, Ian Kenney, Sonia (Jared) Oren, Jimm (Katie) Spannagel, Sara (Ross) Billings, Jacob (Becky) Bulaga, Brett (Colleen) Gurda, Brandon (Kelsey) Gurda, Joshua Lain, and José Lain-Straus; 10 great-grandchildren: Ethan, Emmie, Malachi, Evangeline, Caleb, Clara, Ruby, Sophie, Brayden and Ethan. Lester is survived by brothers Charles Lain of Venice, FL and Terry Lain of Orange Park, FL and many nieces and nephews.
Lester was predeceased by son Lester T. Lain II; first wife Elsie "Lee" Trede Lain and second wife Alice Cocalas Lain; sister Martha Lain, six brothers: Frank, Richard, Milton Arthur, Lewis, David, and Alden.
Visitation will be held on Thursday, November 14th from 2-4 pm and 7-9 pm at the T.S. Purta Funeral Home, 690 County Route #1, Pine Island, NY 10969.
Funeral Services will be held 11 am Friday, November 15th at the Evangelical Presbyterian Church of Westtown, 805 Route 284, Westtown, NY 10998. Pastor Jon Mikule will officiate.
Burial will be in Unionville Cemetery, Unionville, NY.
Memorial contributions may be made to the Westtown EPC Food Pantry, C/O Evangelical Presbyterian Church of Westtown, PO Box 299, Westtown, NY 10998, to the Orange County Land Trust, PO Box 269, Mountainville, NY 10953, or to the Hospice of Orange and Sullivan Counties, 800 Stony Brook Ct, Newburgh, NY 12550.
Share Your Memory of
Lester
Our Family, Serving yours since 1961.
Respect - Honesty - Compassion
Florida: (845) 651-7711
Pine Island: (845) 258-4700

22 Glenmere Avenue
Florida, New York 1092
690 County Route #1
Pine Island, New York 10969
Our Family serving yours since 1961.
Since October of 1961, the Purta Family has been serving the local community by helping those in need. Today, more than ever, the Purta Brothers, Todd & Tim realize the importance of continuing this tradition. Should any need arise, please do not hesitate to contact us.
Our goal is to maintain our high quality of service to the community we serve with the Respect, Honesty and Compassion you should expect from our family operated business.

Looking for something you can't find? We make it easy to get the answers you need. Please feel free to contact our professional staff for any questions or to schedule an appointment with a Funeral Director at any time.