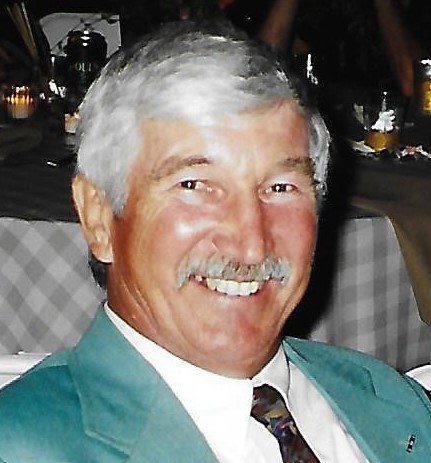 In Memory of
Joseph S. Krasniewicz
1937 - 2019
Obituary of Joseph S. Krasniewicz
Joseph S. Krasniewicz, of Warwick, N.Y., passed away peacefully on December 4, 2019, surrounded by his loving family. He was 82 years old. Joseph was born in Pine Island. N. Y. to Vincent A. Krasniewicz and Casimira "Kate" Pietrzak Krasniewicz Mrocka, both deceased.
Joe graduated from Warwick Valley High School and attended Lehigh University on a football scholarship. He joined the US Air Force as an Aviation Cadet in 1956 to fulfill his lifelong dream to become a pilot. He received his Wings in 1957. During training Joe flew the T-33, F86, and the F-100. His first assignment was flying the B-47 at Mt. Home AFB on to the B-57 when he deployed to Viet Nam. Joe flew 151 missions over North Viet Nam and received the Air Medal and two Distinguished Flying Crosses. He left the US Air Force in 1967 and joined TWA as a commercial pilot and spent the next 30 years flying domestic and international flights based out of New York. He flew the B-727, B707 and the L-1011 aircraft, retiring as a Captain in 1997.
Joe was known as "Joe Kraz" to his friends near and far. He was past President of the Warwick Valley Country Club and past Commander of Warwick VFW Post #4662. An avid golfer, he was proud to have won the Team Championship with his son Joe, two Club Championships, as well as other golf tournaments over the years. Joe was a stellar athlete in all sports. He was inducted into both the Warwick Valley High School Football and Basketball Hall of Fame.
The family would like to thank Monica O'Connor, R.N., her excellent team of caregivers, and all of the staff at The Valley View Center for Nursing and Rehab in Goshen, N.Y., for their kind and compassionate care of Joe. A very special thank you to Jackie and Juliette who went above and beyond in caring for Joe.
Joe is survived by his loving wife, Jean Miller, his son, Ike Krasniewicz of Mill Valley, Ca., Joseph J. Krasniewicz and wife, Kristin, of Warwick, N. Y., step-daughter Kelly Riat and husband Christopher Riat, of Warwick, N. Y., stepson Matthew Miller and Elizabeth Marshall, of Warwick, N. Y., and by grandchildren, Jordan and Kacie Krasniewicz, Maggie, Georgia, and Joey Krasniewicz, Christiane, Colton and Kendal Riat, and Henry Charles Miller.
Joe is also survived by his brother Vincent Krasniewicz and wife Wanda, of Calabash, N.C. as well as by many beloved nieces, nephews, and cousins.
Visitation will be Friday, December 6, from 3:00 to 7:00 p.m. at T. S. Purta Funeral Home, 690 County Rt. #1, Pine Island, N. Y. A funeral Mass will be celebrated on Saturday, December 7 at 11:00 a.m. at St. Stephen the First Martyr Church, 75 Sanfordville Rd., Warwick, N. Y. followed by interment at St. Stanislaus Roman Catholic Cemetery in Pine Island, N. Y.
In lieu of flowers, donations in Joe's memory may be made to The Lewy Body Dementia Association, 912 Killian Hill Road SW, Lilburn, Ga. 30047, or to a charity of your choice.
Share Your Memory of
Joseph
Our Family, Serving yours since 1961.
Respect - Honesty - Compassion
Florida: (845) 651-7711
Pine Island: (845) 258-4700

22 Glenmere Avenue
Florida, New York 1092
690 County Route #1
Pine Island, New York 10969
Our Family serving yours since 1961.
Since October of 1961, the Purta Family has been serving the local community by helping those in need. Today, more than ever, the Purta Brothers, Todd & Tim realize the importance of continuing this tradition. Should any need arise, please do not hesitate to contact us.
Our goal is to maintain our high quality of service to the community we serve with the Respect, Honesty and Compassion you should expect from our family operated business.

Looking for something you can't find? We make it easy to get the answers you need. Please feel free to contact our professional staff for any questions or to schedule an appointment with a Funeral Director at any time.